Digital Dental Lab
iDental Lab is a frontrunner in the modernization of the digital dental lab. Our designing and milling implant abutments, crowns, and bridges are second to none. Furthermore, our innovative patient-specific prosthetic solutions allow us to develop all major implant systems for excellent aesthetics and function. For instance, we excel at delivering precise implant abutments that are designed according to the exact instructions provided by our clients. We are one of the few implant and cosmetic dental laboratories catering to dental clinics around the globe.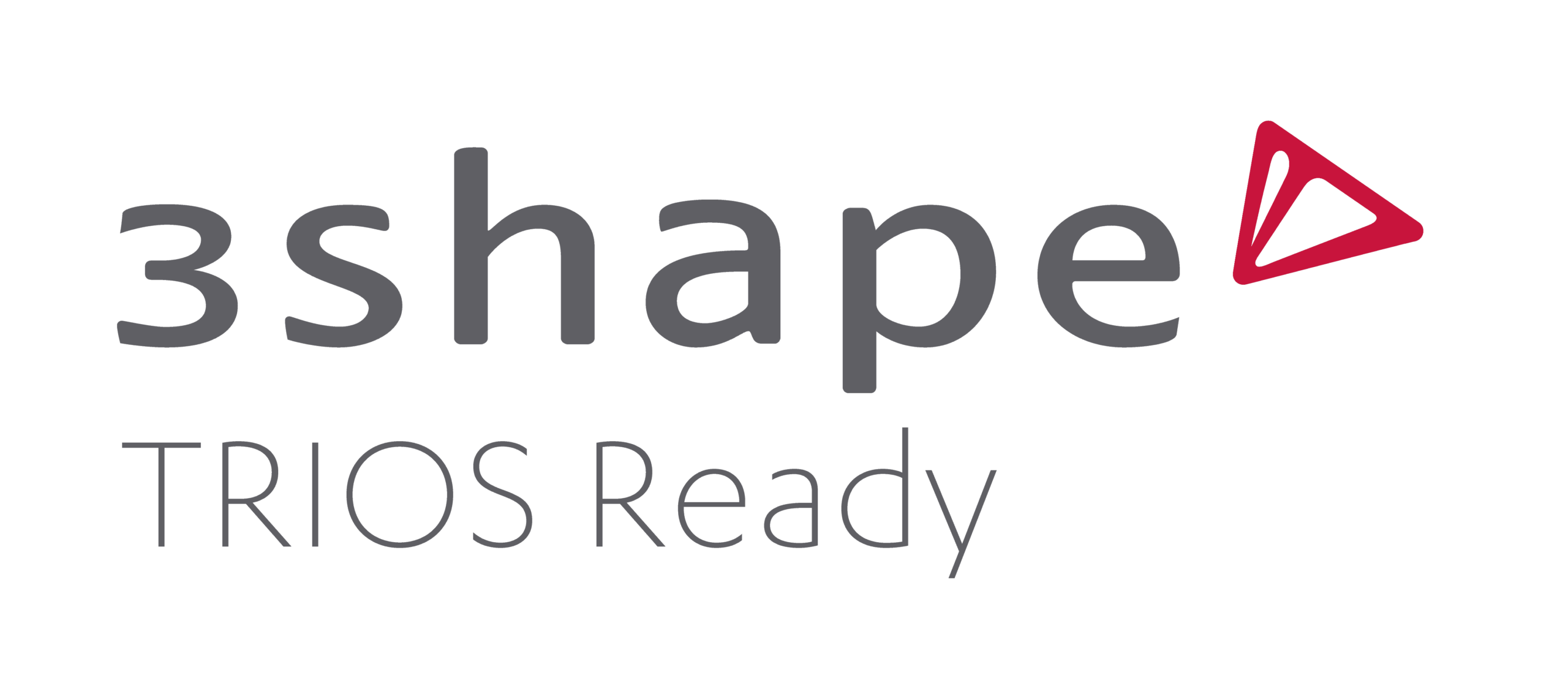 iDental Lab is a world-class, professional team passionate about your success as well as ours. In truth, this passion allows us to assign a dedicated dental lab technician to gain unique insight and a deep understanding of your specific needs and preferences. 
Our Worldwide Standard
We adopted international standards for dental restoration services. Our manufacturing and business practices comply with standards recognized by the medical device industry. Thus, our digital dental lab can consistently provide restoration services to digital dental clinics around the world. Talk to us today if you need crowns, bridges, cosmetic veneers, or other implant restorations for your patients who are only looking for the finest quality products.
Best Delivery Services in the World
Since we partnered with the best and most dependable shipping company in the world, your cases are safe with us. Do you need to return for a shade correction? No problem. We will send you shipping labels for our regular and valuable clients at no additional charge. However, our experienced dental technicians handle every case attentively and do the job correctly the first time, so you will not have to return for corrections or remakes. Furthermore, our QC department will inspect every crown we ship fits perfectly to the digital or non-digital model you provided. Thus, we eliminate the need to return for repairs and remakes as much as possible.
If UPS or FedEx delivers, we service you!
Digitalizing PVS Impressions
Are you sending non-digital or conventional PVS impressions? No problem. We will digitalize even non-digital impressions, which allows the computer-aided design technology precisely fabricate crowns and bridges. Moreover, we can submit to our contractor digitally if you request Atlantis or ZimVie abutments. Therefore, if you want to send PVS impressions, please ask us for shipping labels. Even if your dental clinic is in the remotest part of the world, our partner pickup and delivers. 
Even though we are in California, we are only your intraoral scanner away.
Testimonies to Prove Our Work
Find out why our clients tell us that they regret not coming to us sooner. For instance, one of our retired dentists told us that our laboratory was the best crowns and bridges dental laboratory he had ever used in his 43 years of dental practice. See for yourself! Try us as your "last resort," and you will see why we are confident.
However, we would like to "fine-tune" with our new clients to "understand" preferences and needs. For this reason, we ask that you give us a try with at least five cases to "calibrate" with our digital dental lab. It'll take a few cases to learn from each other's. Evidently, judging a laboratory based on one or two cases is inconclusive. Of course, there are exceptions where the laboratory doesn't even meet the basic qualification.
Full-Servicing Digital Dental Lab
From stock implant abutments to patient-specific zirconia abutments, from full-contoured zirconia (equivalent to BruxZir) crowns to e.max crowns, you will be able to find a complete range of materials. Also, we meticulously restore smile makeovers and full-mouth rehabilitation patients.
Again, each implant abutment is created precisely to match the contours, size, and emergence profile of the patient's mouth. As a digital dental lab, our state-of-the-art equipment, such as computer-aided design (CAD) and computer-aided manufacturing (CAM), enable us to manufacture most of our products. Besides, we use 3D designing steps to simulate the patient's mouth and functioning as closely as possible. It is similar to a real-life setting with state-of-the-art technology that makes it possible to visualize the final restoration.
Popular Intraoral Scanners
Certified 3Shape Trios Ready

Partner Align Technology for Cadent iTero
Dentsply Sirona Cerec inLab Connect
3M Midmark True Definition Margin Marking
Medit Link
Ivoclar VivaScan Connect
Straumann Cares
Other STL-formatted intraoral scanners
Material Choices
We select our raw materials from the top brands based on quality and aesthetics, including IPS e.max, Empress Esthetic, ZirCAD, and certified dental alloys. However, if you have any material preferences, please let us know. We can accommodate your needs as long as it has a U.S. FDA's 510(k) clearance or approval.
Dental Technology Expertise
Our dental technicians attend continuing educations to maintain their expertise in the field of the dental industry. In addition, we continually conduct research and attend trade shows, exhibitions, and forums to learn the latest technologies. As a result, it allows us to consult with our clients on the best viable options when discussing upcoming cases. Hence, we are experts in dental technology to consult when you need it.
Why Should You Consider an Overseas Digital Dental Lab?
Here are some of the main reasons:
Our digital dental lab is registered with the U.S. FDA as a medical device manufacturer.

Secondly, all our technicians are formally educated.

Thirdly, all materials used in our cosmetic and implant dental laboratory have been approved or cleared by the U.S. FDA for dental restoration. Also, we make sure they are biocompatible to allergic patients.

Fourthly, we understand the need for distinguished dentists.

Fifth, we formulated optimal fabrication methods, such as precise scanning, milling, and sintering zirconia. As such, we produce flawless, comfortable, and aesthetic crowns and bridges.

We pay for shipping to our regular clients.

Lastly, our turnaround time may be faster than your digital dental lab.
Again, our quality of work is unparalleled and unmatched by our competitors. Subsequently, when you send your cases to us, our dental technicians will meticulously fabricate your product according to your exact specification. Again, we never compromise on the quality of dental restorations and always try to meet your expectations. Most importantly, we understand the importance of an accurate and consistent restoration for you and your patients.
Our Materials & Digital Dental Lab
Our porcelain and e.max porcelain powder enhance aesthetic attributes, whereas zirconia is for higher durability. The zirconia is comparable to the human body due to the absence of metal. It has high strength, aesthetic appearance, comfort, biocompatibility, low thermal conductivity, and reliability.
iTero Dental Lab
iDental Lab is a partner of Align Technology servicing an iTero dental lab. iTero intraoral scanner is one of the market's top-quality 3D image-producing digital scanners. As a result, we have successfully restored cosmetic veneers, wax-ups, crowns, bridges, inlays, onlays, and implants. In addition, we can request 3D models from Align Technology.
Since Align pioneered digital technology in the dental industry, many dental clinics and laboratories have been utilizing it successfully. If you are one of them, try our iTero Dental lab for your next case. For example, a single-unit crown, a multiple-unit bridge, and complex porcelain veneers. In addition, screw-retained or cement-retained implant restorations are welcome.
To Wrap Up
Again, why worry about custom shade picks, adjustments, or remakes when construction was done the first time correctly? Our adjustment or remake rates are relatively low. It is one of the prime reasons our distinguished dentists ship thousands of miles and trusts us with their daily or go-to cases. In fact, our principle is that you spend less than a few minutes to deliver a crown. Also, grinding off our beautifully made crowns at the chairside every time is an indication to consider a different path. Contact us today to get the most benefits of our digital dental lab.