A Specialty Implant Dental Lab
iDental Lab is a one-stop implant dental lab for all our implant restoration needs. Call us to request shipping labels for closed or open tray impressions. Also, if you have a digital scanner, we welcome digital impressions from:
3Shape Trios

Align Cadent iTero

Sirona Cerec inLab

3M or Midmark True Definition

STL (Cares, Medit, VivaScan, Carestream)
Our dental technicians have experience working with implant manufacturers, such as Straumann, Zimmer, 3i, Neoss, Encode Healing Abutments, BioHorizons, Biomet, Nobel Biocare, Camlog, Ankylos, Keystone, Atlantis, and ZimVie.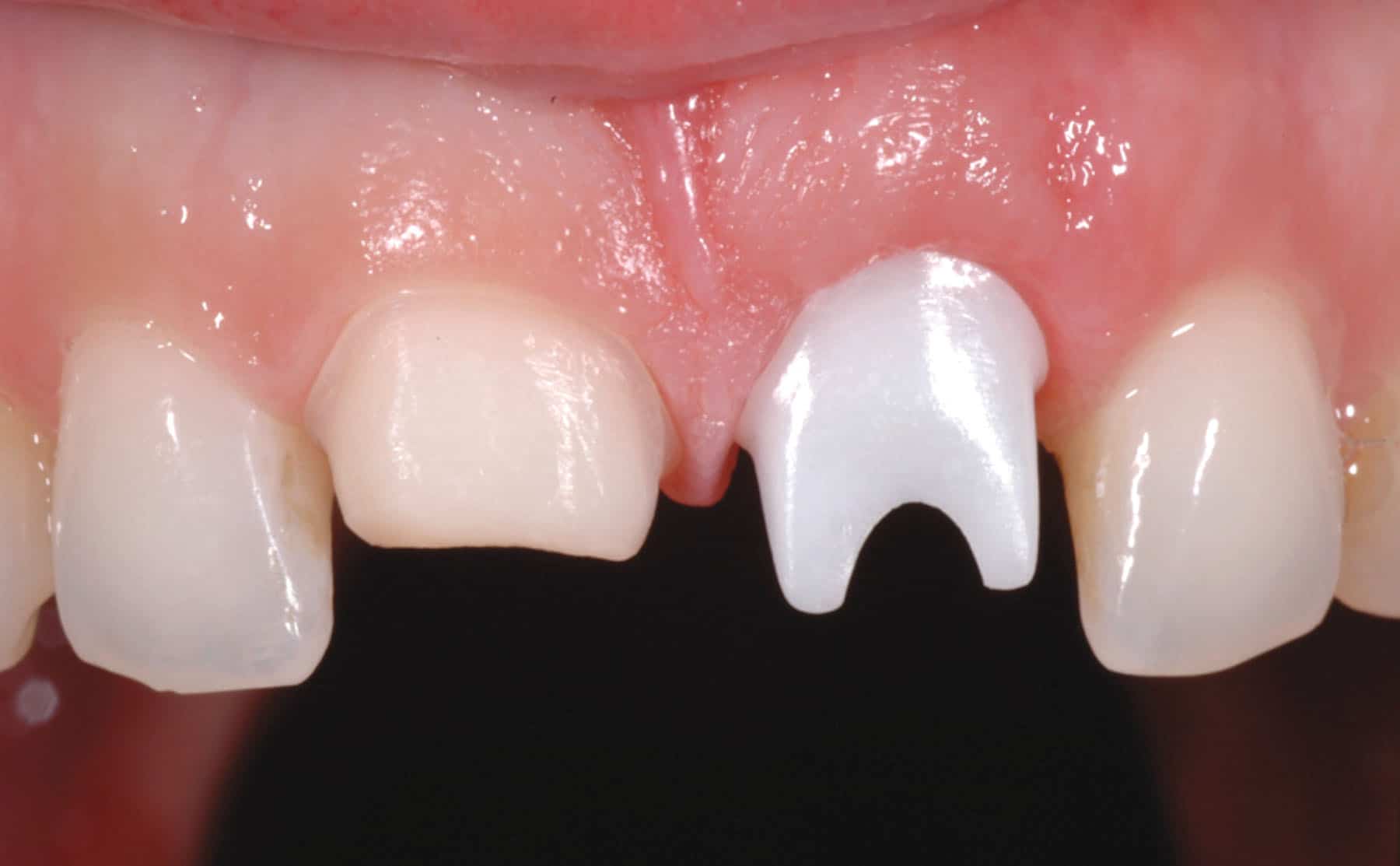 As an implant dental lab, we have over 30 years of combined experience working with various implant systems. 
We work with most implant systems and precision attachments. However, we need information about the brand, such as Straumann, type and size, and platform of the implant fixture. If you are not sending a digital intraoral impression, please be sure to include implant impression coping and analog with all implant cases. Whether screw-retained or cement-retained, with or without precision attachment, iDental Lab Implant Dental Lab is your one-stop resource for implant restorations.

Here are some suggested combinations:
Full zirconia screw-retained crown

Titanium customized abutment with semi-precious alloy ceramic implant restoration

Zirconia customized abutment with monolithic zirconia implant restoration

Zirconia customized abutment with e.max porcelain layered cement-retained crown

CAD/CAM zirconia customized abutment with zirconia layered cement-retained crown
Benefit from Our Implant Dental Lab
iDental Lab is one of the top digital implant dental laboratories servicing selected implant dentists around the country. Moreover, we emphasize quality and consistency in fabricating dental prostheses according to your instructions. We are a motivated group of highly talented and experienced ceramists enjoying working with the highest dental technology. As a matter of fact, we have the ability to accept digital impressions from all over the world. 
In-House Technology
As a digital implant dental lab, we can print affordable, accurate 3D models in-house to speed up the process. Also, we guarantee the perfect fit for iTero milled models ordered from Align Technology or die models from your traditional impressions.
Our sophisticated computer-designed, milled, and sintered zirconia crowns and bridges are the strongest, most comfortable, and have no allergic reactions to most patients. You can order monolithic full zirconia, equivalent to BruxZir, for heavy teeth grinders or bruxers. However, the most esthetics zirconia layered (stacked or build-up) with zirconia porcelain or emax powder is a better choice for cosmetic and full mouth reconstruction cases.
In addition, we can mill in-house selected implant abutments, saving time and costs for our clients and their patients.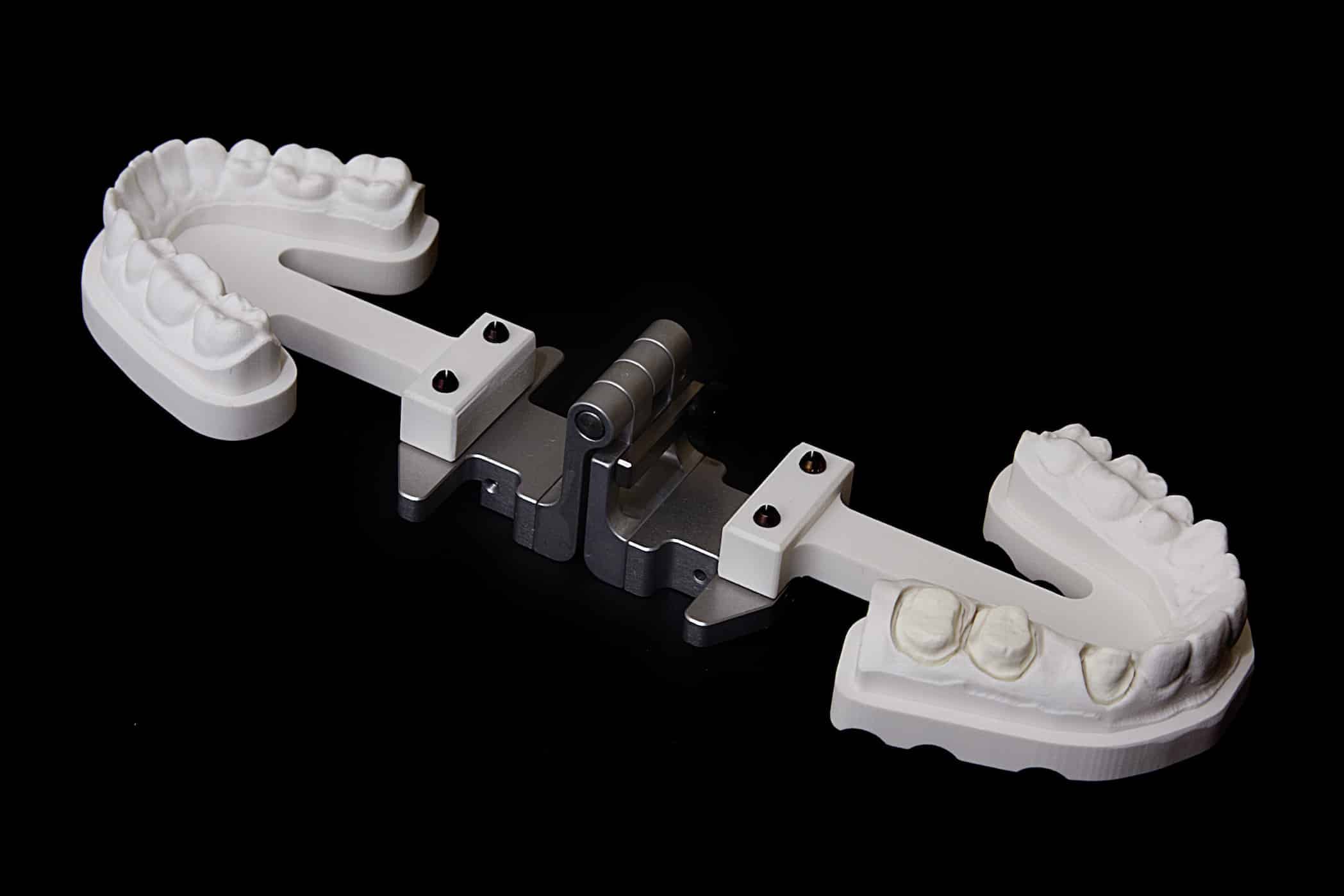 iTero Model from Align Technology
Patients-specific implant abutments from Dentsply Sirona Atlantis (zirconia, titanium gold-hue, and titanium)
Local Implant Dental Lab
iDental Lab is the perfect place for dental restoration for your practice anywhere in the world. As such, we are not different than your local laboratory: similar turnaround time, price, and mostly better quality. Even better, either digital or non-digital, you pay no shipping if you are our regular client. Furthermore, you will get full-contoured zirconia, equivalent to BruxZir crowns, within a few days if you send digital impressions. 
High Standard Quality Materials
For a piece of mind, if you have not used our implant dental lab before, we registered our facility with the United States Food and Drug Administration as a medical device manufacturer. Of course, registration is not mandatory, but to ensure you that we only utilize FDA-approved or cleared materials, parts, alloys, and components.
Genuine Implant Parts and Components
Again, we utilize original parts for implant restorations, for example, implant screws. The parts from the original implant manufacturers may cost a little more, but we don't compromise the makers' quality and benefits.
Singular Focus Here at iDental Implant Dental Lab
Ultimately, we want to give you the best possible implant dental care you can find worldwide. Moreover, we put our patients first in every single job we do. iDental Lab stands behind our name and every job that we take on. Therefore, when you come to us, you get precision, consistency, accuracy, and dependability. As such, part of our ability to give you such incredible results comes from our undivided focus.
How to Start with iDental
Our online contact form is the quickest way to contact us to get started. Afterward, you can use email, Skype, Viber, telephone, or iMessage. Plus, we are here 24/7 via digital means.
What Do We Need?
Again, as stated beforehand, we can fabricate customized implant abutments in-house. In addition, we use the finest implant abutment companies, such as Straumann, ZimVie, and Atlantis. However, please include the following:
Full arch impression and opposing

Bite registration

Lab analog and screw (for all PVS impressions or if you want to receive 3D models.

Impression coping (for all PVS impressions)

Legible instructions

Implant information (such as size, manufacturer, platform, and model)

Plastic abutment and screw in case of gold abutment

Optional: Straumann Variobase parts
WHY Our Implant Dental Lab?
All under one roof
Restored by one implant-specializing technician
All included – no hidden costs
All elite-level services
There is no shipping fee to our clients in any location in the world
Seven days in lab turnaround time for most implant systems
* Price and turnaround time do not include NEOSS, Encode, Atlantis, ZimVie, and the "unknown" implant systems. Call for pricing.
** Guarantee perfect fit to models
FROM PVS IMPRESSIONS to FULLY RESTORED IMPLANT
Anterior – screw-retained zirconia layered (hand stacked) implant restorations
Posterior – screw-retained full zirconia implant restorations
CAD-CAM Patient-specific titanium abutments
Custom zirconia implant abutments
Customized hybrid titanium-zirconia abutments
Computer-aided design titanium gold-hued abutments
Anodized gold titanium abutments