Cosmetic Dental Laboratory
An Elite Implant and Cosmetic Dental Laboratory.
An Elite-Level Services
Welcome to iDental Lab, an elite cosmetic dental laboratory. From here, we service elite-level implant and cosmetic dental offices everywhere. Actually, in this digital era, it is unnecessary to be close to your dental office since we can receive your intraoral scanned files in seconds. Since we will do the job perfectly in the first place, you seldom need to return it to us for a remake or adjustment. Also, if you send your pictures with a shade tab, we will custom-match your shade using our digital system.
San Francisco, CA, Northbay is the home of iDental Lab, a technologically advanced implant and cosmetic dental laboratory. Suppose you are an experienced cosmetic or family dental clinic; you have come to the right place. As a valuable regular client from anywhere around the world, we will pay for all your shipping costs.
Utilizing digital or non-digital impressions, we will skillfully restore the following cosmetic products:
Porcelain laminate veneers

IPS e.max veneers

Empress Esthetic veneers

Full mouth reconstruction

Smile design makeover

Aesthetic diagnostic wax-up

Implant Abutments
After all, we are in a digital era. We will show you how our digital center can effectively serve as your "local" implant and cosmetic dental lab anywhere around the globe.
The World-Class Elite Implant and Cosmetic Dental Lab Services

Modern Digital Dentistry Technology

Fast and Free Shipping Program

Super-Fast Turn-Around Time

Reasonable Rate

Assign a Dedicated Senior Level and Licensed Dental Technician (LDT)

Affordable in-house 3D printing capability

Cosmetic and implant restoration is done in one-stop

There are no hidden costs or shipping costs to our regular clients

We use both non-digital and digital technologies
There are many different ways to produce crowns and bridges to save time. However, we strictly follow the proper methods to make the base foundation as strong as possible. Some of the processes may be unnecessary, but every step has a purpose, and we never cut corners.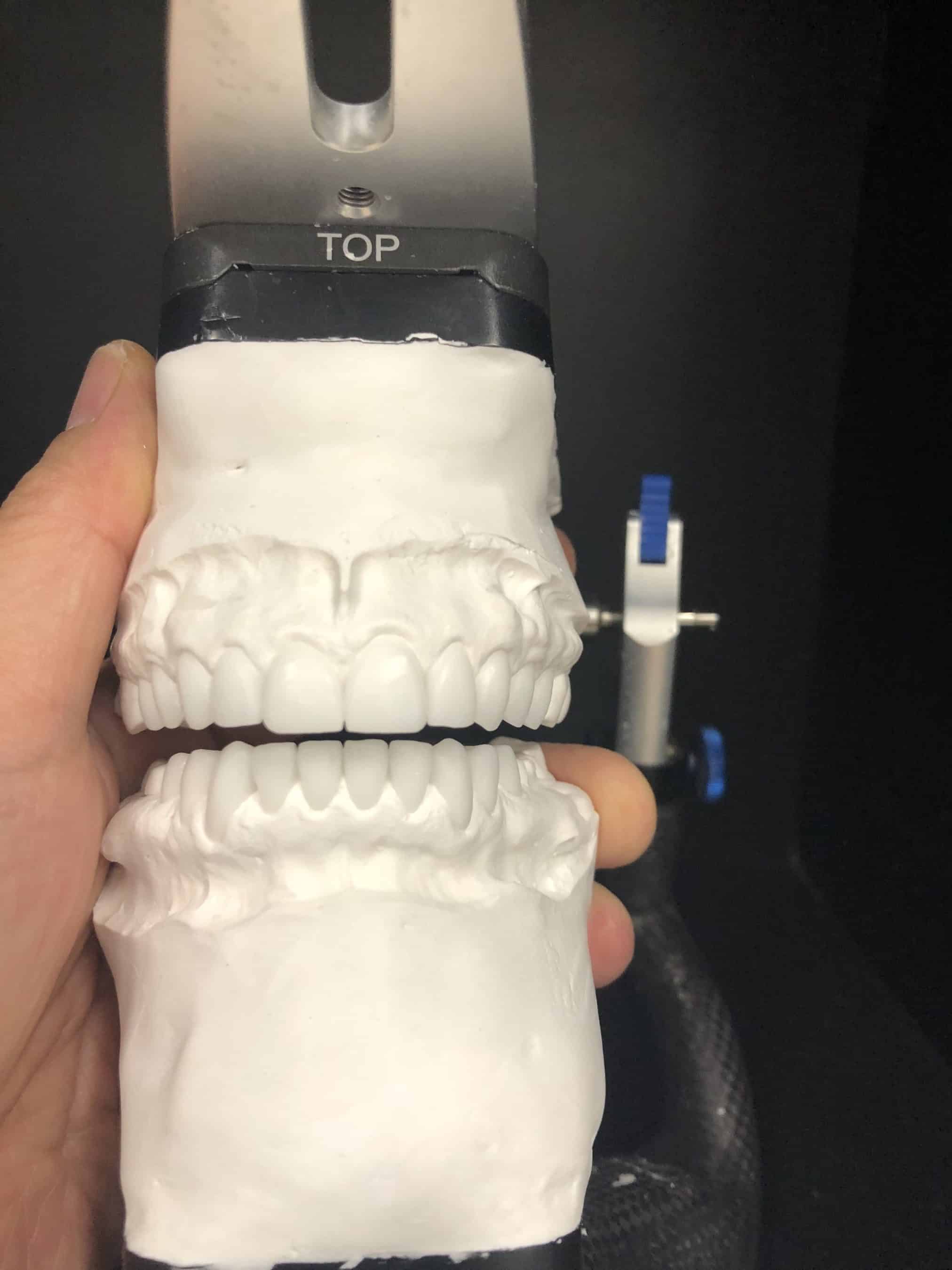 Certified 3Shape Trios Ready Dental Laboratory
Align Cadent iTero Partner Dental Laboratory
3M True Definition Margin Marking Dental Laboratory
Sirona Connect – Cerec inLab Dental Laboratory
STL – Medit, Ivoclar VivaScan, Straumann Cares, Carestream, and more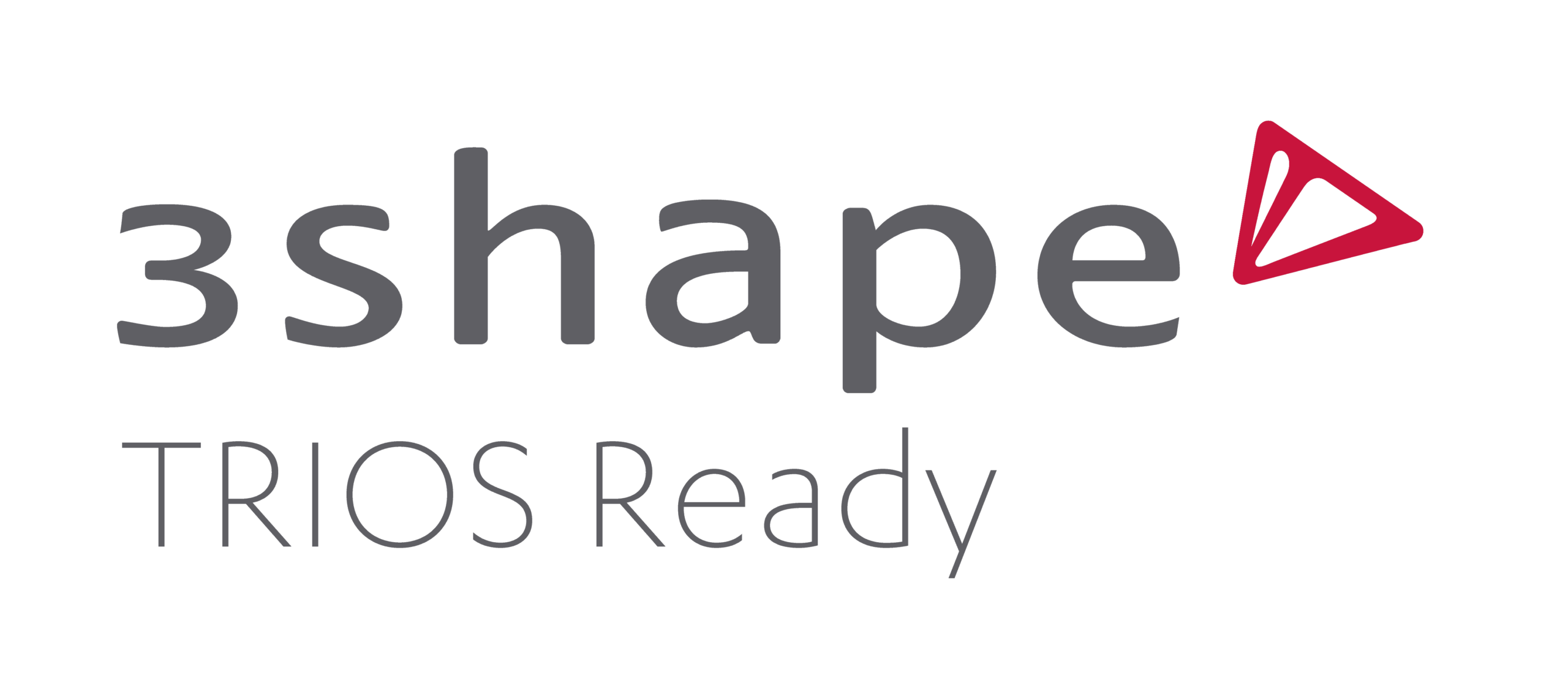 In addition, we accept traditional PVS impressions. In like manner, we will supply you with shipping labels, free of charge, to our regular clients anywhere in the world.
Why Should You Consider iDental Cosmetic Dental Laboratory?
Here are some of the main reasons:
Firstly, we are registered with the U.S. FDA as a medical device manufacturer. As such, all materials used in our laboratory have been approved or cleared by the U.S. FDA for dental restoration.

Secondly, all our technicians have a college degree in dental technology and are licensed to practice in the dental technology field.

Thirdly, we ship free of charge to our regular clients, and our turnaround time may be faster than a local implant and cosmetic dental lab.

Lastly, our support staff is available 24/7 via email and smartphone text.
Unmatched & Unparalleled Quality
iDental Lab is a world-class implant and cosmetic dental laboratory. Therefore, we never compromise on the quality of dental restorations and always try to meet your expectations. Most importantly, we understand the importance of an accurate and consistent restoration for you and your patients. For example:
Many of our clients who have been in dentistry for over 30 years came to us as a last resort.

We fabricate each crown precisely to match the patient's mouth's contours, size, and emergence profile.

We have accumulated over 30 years of unmatched experience and skill in restoring cosmetic and implant restoration cases.

For our technicians, compromising the quality of our dental product is not an option!
As a result, if you have been searching for a one-stop implant restoration dental laboratory, then iDental Lab can help you restore all your dental implant cases with patient-specific customized restorations.
We are ready to ship to the following cities: 
Sydney, Melbourne, Canberra, Adelaide, Perth, Brisbane Australia

Auckland, Wellington, Christchurch, New Zealand

Toronto, Vancouver Canada

Zurich, Geneva Switzerland (Swiss)

London, Birmingham, Edinburgh, United Kingdom

Check with us if you don't see your city on the list.
We accept most types of implant restorations, for example:
CAD-CAM Full-Contoured or Aesthetically Layered Zirconia Implant Crowns and Bridges

Full-Contoured or Aesthetically Stacked Emax Implant Crowns

Customized CAD-CAM Titanium or Zirconia Implant Abutments

Screw-Type Straumann Variobase Full-Contoured Zirconia Implant Restoration

Cement-Type Zirconia Implant Abutments and Aesthetically Layered Zirconia Crowns

Customized and Gold Anodised Titanium Implant Abutments
Do you have an implant case coming up? Again, we work with any dental implant brand or manufacturer.
Contact iDental Implant and Cosmetic Dental Lab now!
Our implant and cosmetic dental lab uses almost every communication method available today.